Land Rights Consolidation Business
>
Land Rights Consolidation Business
Land Rights Consolidation Business
The Land Rights Maintenance Business handles the rights of land with leasehold rights based on the previous law and real estate on land with complicated land rights, reusing the land and increasing its revenue through buying and selling leased land and leaseholder rights.
Recently, Japan has seen an upward trend in issues related to leased land in conjunction with the aging society and emergence of inheritances over recent years, along with other such issues. Left unresolved, the situation will become even more complex, adversely impacting neighboring areas. Therefore, Arealink leverages its expert knowledge to reuse land in an appropriate manner, thus solving these issues.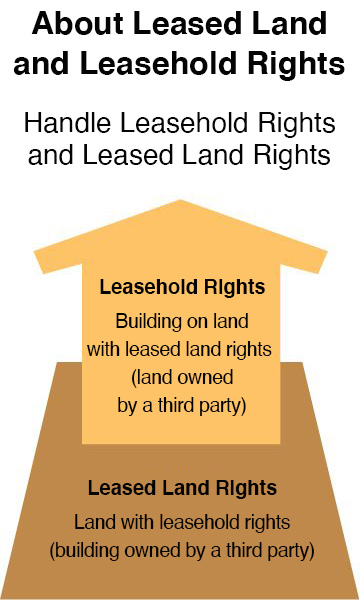 The Role of Arealink Co., Ltd.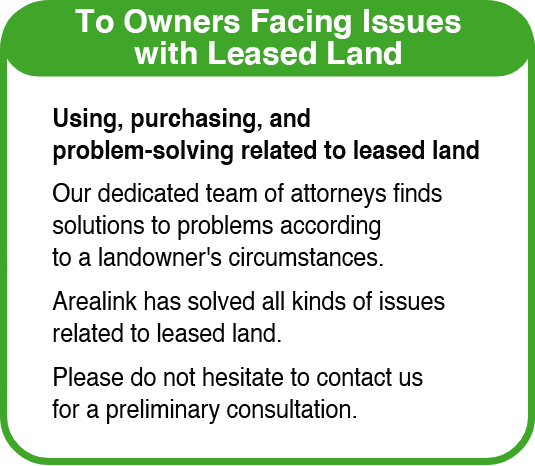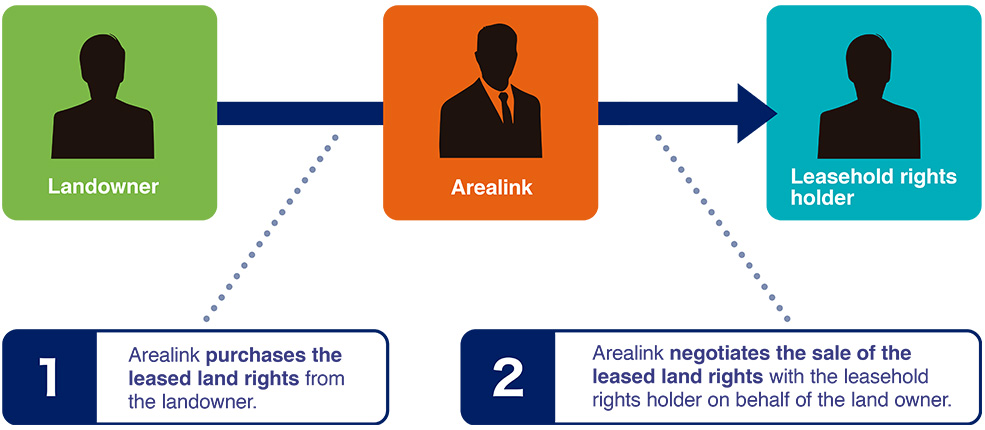 See Details